6 Food Packaging Trends for 2016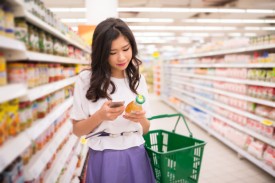 Are your packaging methods and designs keeping up with the times? According to a study by global marketing and research company Mintel Group as cited in a Food Business News article, here are six trends that could (and should) influence your packaging strategies for 2016.
Digital printing
In 2016, we'll see more digitally printed packaging on store shelves than ever before, as brands seek new ways to connect with consumers on local, personal, and emotional levels. The economic and speed-to-market advantages of digital printing will allow brands to move beyond using it just for limited editions, niche publishing, and personalization and begin using it for mainstream package embellishment and labelling.
Companies are realizing the benefits of using digital printing technologies to create innovative marketing campaigns, build stronger customer relationships, and increase brand loyalty. According to Mintel Group as cited in the article, one in five millennials seeks out personalized packaging. This was demonstrated with the Coca-Cola Co.'s recent "Share a Coke" marketing campaign, which proved especially effective for that key market segment.
Transparent, clutter-free packaging

Consumers want to know exactly what they're buying, and they want to know quickly and easily. That's why transparent, clutter-free packaging will be a hot trend this year.
As brands compete for consumers' attention by placing information about ingredients, functional product attributes, and safety on their packaging, they need to present that information in a clear, concise, uncluttered way that doesn't confuse their customers' purchasing decisions. The convergence of clean labeling and clear, on-pack communication is on the packaging horizon.
Flexible packaging
Flexible packaging — such as stand-up pouches — is the latest trend in packing but likely not for long. With brands getting on board in droves, it may have reached its peak and no longer be a differentiator on store shelves. The new big thing will likely be "hybrid packaging, featuring both rigid and flexible components, that promises functional and environmental benefits and a striking shelf presence," the article says.
Sustainable and green packaging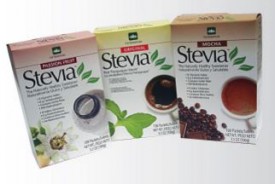 The article says 63% of U.S. consumers say that reusable packaging "is a key purchasing driver," so brands cannot afford to ignore this important marketing trend. Green is "evergreen," at least for the foreseeable future, and when product price and quality are equal, consumers will turn to ecologically friendly packaging as the deciding purchasing factor.
Flexible sizing
Your brand must meet the needs of your consumers. Families are cost-conscious and want economical, family-sized packaging. On the other end of the spectrum are trial-sized packs. According to Mintel as cited in the article, more than 50% of health-conscious snackers say they would try a new product if it comes in a small, trial-size pack. Companies will need to overcome today's lack of brand loyalty by delivering a broad range of packaging sizes that fit their consumers' needs.
Mobile friendly
In the race to win consumers' hearts, minds, and wallets, mobile packaging is key. However, that doesn't mean employing clunky quick-response (QR) or text codes. New technologies, such as near-field communication (NFC) and Bluetooth low energy (BLE), are the new tools for engaging with customers who are part of the now-ubiquitous mobile environment.
[cta]Have full confidence in your packaging in 2016. Get in touch with CTI today. Contact us online, by email, or by phone at 847-968-4855.[/cta]