National Holiday: Oct. 30 Celebrates Which Famous Candy?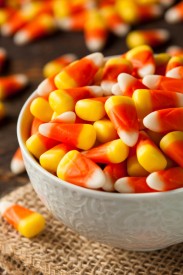 That's right: candy corn! Oct. 30 is known to those in the biz as the (unofficial) National Candy Corn Day.
Originating in the late 1800s, candy corn is the buttery, sweet treat that is known for its iconic shape and likeness to corn kernels. Popular in the autumn season, candy corn is a known favorite for trick-or-treating and holiday gift bags. Famous candy distributor, Brach's, has evolved its seasonal packaging many times over the years — giving way to fun variants such as Caramel Macchiato Corn and Mellowcreme Pumpkins in "tricks-or-treats" individual packs and large, family sized bags.