For Millennials, Green Is the New Pack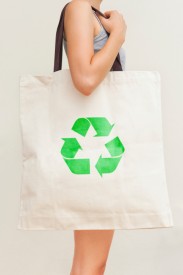 Millennials, like all consumers, are inundated with products and options. The products that increasingly make the cut for this market segment are those that adopt sustainability in their packaging.
Causes make a difference. Research has shown that 55% of millennials are likely to develop a more positive image of a company as a result of cause marketing, in which a non-profit partners with a for-profit entity with benefit to both. But they are also smart. They believe that for a product to be "green," it needs to be housed in similarly "green" packaging. One way that brands can tap into this trend is by executing eco-friendly packaging techniques.
Using recycled materials for your packaging is not only appealing to your customers, it is often more cost-efficient than manufacturing "virgin" materials for packaging.
Diverting package waste from landfills by using recycling strategies during the production processes can peak millennial interest.
Making all product packaging 100% recyclable puts sustainability on a pedestal. Colgate-Palmolive, for example, has committed to making the packaging of three of its four product categories completely recyclable by the year 2020.
Moving toward "zero waste" is attainable, but companies understand that it will take a concerted effort. More and more industry-leading corporations are making real efforts at implementing sustainable practices and therefore paving the way for innovations that can take "zero waste" from concept to reality
CTI follows the Sustainable Packaging Coalition definition of sustainable, and their packaging experts are "committed to making a better tomorrow from what they deliver today."
[cta]Package your product the right way. Contact your CTI representative today to find out how we can create a custom fulfillment program for your product. Reach us online, by email, or by phone at 847-968-4855.[/cta]