Refreshing … Packaging? Celestial Seasonings Tea Changes It Up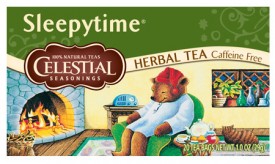 For over 40 years, Celestial Seasonings has created specialty teas enjoyed around the world. The brand recently unveiled a refreshed look with updated packaging that draws on the brand's heritage while sporting a new look and feel.
According to Vice President of Sales and Marketing, Tom Acuri, Celestial Seasonings opted to keep the elements that their consumers loved from previous boxes and build on them to appeal to a larger audience.
Beyond the refreshed look, the brand continues to maintain its social responsibility core value, utilizing an earth-friendly design with the new packaging. The brand's cartons remain biodegradable and recyclable, and its signature tea bag omits strings, staples, and individual wrappers. The first teas in the new packaging are in stores now, with the full line expected to launch this fall.