Does Your Product Need a Packaging Makeover?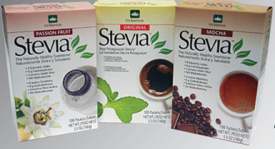 Changing packaging can be expensive, in more ways than one. Aside from retooling the packaging system, a change also requires the risk of valued customers not recognizing their favorite products. But NOT updating your packaging comes with its own set of dangers.
How do you know when it's time to take the plunge?
Are you behind the times?
It's taken years and a lot of effort to build your product into a recognizable and trusted brand. You hate the thought of starting over with a new look and feel. But time doesn't stand still, and neither should your packaging.
If you haven't updated your packaging in years, your product can appear old-fashioned. And if you don't keep up with trends such as eco-friendly packaging or convenience-based cartons, you may lose consumers who are looking for such innovations.
Is it time for a makeover?
Changing your packaging is a major step. If you're uncertain, consider these four reasons why your brand may be ripe for a packaging update:
Company values have shifted to reflect consumer values; so, for example, green packaging reflects the zero waste values of a modern purchaser.
You want to appeal to a different market segment — for example, millennials who value convenience and economy or consumers following a trending fad.
You need to keep up with competitors. How has your competition evolved? Study the market and take advantage of current trends.
Your product has changed or you've added products to the brand.
Make it easy
It doesn't have to be a complete overhaul. Decide what's working and what's not. Ditch what isn't working and incorporate what does work into a new design that makes your product more relevant to customers.
Make sure you create or maintain the key message that you want your package to deliver. And keep in mind the packaging elements that influence buying decisions for your particular purchasers. The key is to keep the consumer in mind when making any design changes.
If you're considering a new package design, get the timing right — and ensure the details are handled professionally — by working with a full-service packaging provider.
[cta]It's painless: Our package analysis is no-cost, no-obligation. Get the information and options you need to make a positive change for your product. Contact the experts at CTI online, by email, or by phone at 847-968-4855.[/cta]