Green Packaging Expected to Grow Rapidly 2015-2021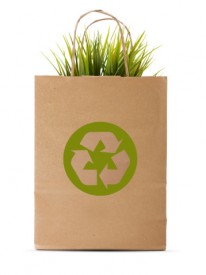 Green packaging, also known as sustainable packaging, has become a priority for many businesses who want their merchandise packaging to have as little environmental impact as possible. Although this is not a new trend, the release of the Green Packaging Market Global Industrial Analysis, Trend, Size, Share and Forecast 2015-2021, makes it very clear that this market is rapidly growing.
Here are the highlights of the study and what you can expect in years to come.
The green packaging market is expected to grow from 2015 to 2021 due in large part to the increased environmental concern encouraging manufacturers to come up with better packaging solutions.
The green packaging market is divided according to application (e.g., food and beverage, health care, and personal care). The food and beverage market holds the largest share of the green packaging market.
The U.S. has the largest market for green packaging.
Driving forces
Public concern about the environment is a major factor in the growth of sustainable packaging. According to several recent studies published in The Packer, 75 percent of retailers say that having environmentally friendly packaging is important to them. Also, three out of four US consumers said they believe that many products are over packaged and will look for other products with less packaging.
Other factors influencing the rise in green packaging are government regulations and restrictions. Acknowledging the public's concerns over health and the environment, government initiatives are being created to pressure manufacturers to use materials and methods that have fewer adverse effects on the environment and public health.
Going green
So how do companies become more green, and what really qualifies as sustainable packaging? The goal of sustainable packaging is to use clean production technologies and best practices to make packaging materials recyclable, reusable, or biodegradable. According to the Sustainable Packaging Coalition, sustainable packaging:
Is beneficial, safe and healthy for individuals and communities throughout its life cycle.
Meets market criteria for performance and cost.
Is sourced, manufactured, transported and recycled using renewable energy.
Maximizes the use of renewable or recycled source materials.
Is manufactured using clean production technologies and best practices.
Undoubtedly, sustainable packaging options will increase as businesses strive to meet consumer and governmental demands. The key will be translating those green options into sales gains. CTI offers a number of sustainable packaging solutions and can provide the knowledge you need to have a low environmental impact package for your product.
[cta]It's time to take control of your packaging process. Get in touch with CTI today. Contact us online, by email, or by phone at 847-968-4855.[/cta]