3 Steps to Turn a Packaging Idea Into Reality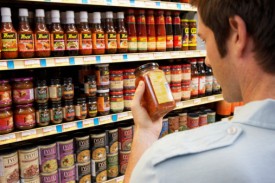 You had a great idea. You created your product. You're ready to hit the market, right? Not quite. You forgot one important element … the packaging! A product's packaging is the first impression a consumer gets about your item and is essential for your brand image and marketing.
So how can you make sure a packaging-needs provider creates the perfect package for your products? You need to choose a provider that takes the time to understand your needs.
At CTI, we work in three phases to create a great packaging solution to give your product a memorable introduction to the marketplace.
Phase 1: Research & Analysis
This is where we study your product's specific market and look at what your competition is doing. We study the forms and functionality of your competitors' packaging and compare it with your own goals for your product and packaging.
Phase 2: Strategy
During this phase, we use our expertise and your knowledge of the product to design a unique packaging solution. Whether you need to showcase your product to potential buyers (e.g., electronics), meet any regulatory requirements (pharmaceuticals), or highlight sustainable materials (e.g., natural products), we explore all possibilities from corrugated boxes, thermoformed plastic, flexible pouches, or folding cartons to determine the best option for your product.
Phase 3: Design & Implement
Now we begin the creation process. After your approval of the initial concept, we use various methods, such as 3-D visualization, to refine the concept. Then we proceed to actual physical models. We may explore several models before moving on to the final prototype and finished package.
Your packaging is too important to cut corners. Working with an expert in packaging needs will give you a head start in launching an exciting new product.
[cta]Package your product the right way. Contact your CTI representative today to find out how we can create a custom fulfillment program for your product. Reach us online, by email, or by phone at 847-968-4855.[/cta]