Subscription-Based Services Make Packaging More Important Than Ever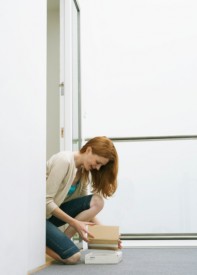 What's better than the expectation a gift package on your doorstep each month? Having it arrive in a fun or appealing box concealing an array of novel, tasty, or useful items.
Special delivery
From beauty products to snacks to dog toys, consumers are increasingly turning to subscription boxes to enjoy a little bit of indulgence. Originally conceived by beauty company Birchbox in 2010, subscription-based product services send a box of surprises to its users each month for a regular fee. The popularity of this trend has skyrocketed over the last few years as more consumers join the movement.
Consumers can receive subscription boxes for food, socks and underwear, baby products, and even apparel, with monthly prices ranging from $10 to hundreds. The food industry has wholeheartedly embraced this trend, sending boxes of anything from confections to charcuterie (sections of cured meats) to off-beat snacks — and they're seeing a great deal of success. U.K.-based subscription snack service Graze launched in the U.S. earlier this year, targeting health-conscious Americans. The company already has 55k American subscribers, and growing.
Marketing made easy
This new business model is also good news for companies that offer samples of their products. By distributing these samples through targeted subscription boxes, businesses increase brand awareness, get recognized on social media, and ultimately gain more customers. It is also a great way for businesses to test small portions of new products to see how consumers react to them before it hits the mainstream.
The all-important package
In this new model for repeated deliveries, an appealing package is more important than ever. Subscribers want to feel like they are getting a gift or surprise each month — and part of the appeal is the actual package it comes in.
If you are starting your own subscription service, or simply want to draw inspiration from the methods of others, consider these questions when evaluating your package's design:
What kind of items are you shipping? Do you need to prevent food spoilage or ensure that a fragile item arrives in one piece? Should the items be in compartments or can they be loosely packaged?
What is the theme or message you want your package design to reflect? Does it convey luxury for an expensive brand of skin care products? Or is it fitting for a whimsical set of toddler toys?
What kind of audience are you appealing to? Is the package easy for seniors to open? Is it eco-friendly for an earth-conscious audience?
What is the most cost-effective packaging to suit your needs? Determine whether more expensive packaging technology is necessary for keeping your products in ideal condition or if it is just incurring an extra cost.
Subscription-based boxes are delighting Americans of every demographic as they discover new brands and try new things. An appealing package is part of that draw and deserves special consideration.
CTI can work with you to create the perfect package that lets the recipients feel like they are as special as the items within.
[cta]Is it time for a packaging makeover? Get in touch with CTI today. Contact us online, by email, or by phone at 847-968-4855.[/cta]