The Power of Private Labeling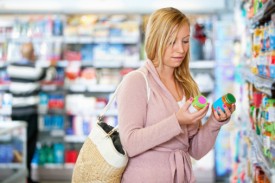 Once upon a time, private label products appealed to consumers solely because of their price. Private labels were the cheaper "store brands," assumed to be of lesser quality than name-brand products.
That's changed. Though cost is still a major driver for consumer selection of private label products, the perception of their quality has increased. A November 2014 Nielsen survey found that a majority of consumers now believe private label brands are "a good alternative to name brands."
Consumers don't just have a higher opinion of private labels; increasingly they are purchasing private label products over name brands. U.S. consumers surveyed for the 2014 American Pantry study cite just 31% of name brands as "must-haves," and 88% say the private label products they buy are as good as or better than name-brand products.
If your company is producing a food, beverage, or household product, you could be well-positioned to capitalize on the lucrative private label market, which represents about 20% of total U.S. food and beverage sales. But to do so, you should have a solid understanding of what aspects of private label products most appeal to today's consumers.
Private label differentiators
Four key factors guide consumers in their selection of private label products:
Great value and high quality — While consumers still choose private label products for their value, they're no longer willing to settle for lower quality. Wal-Mart, for example, is partnering with Wild Oats to provide a selection of high-quality private label organic food products priced at least 25% lower than organic name brands.
Wellness — Consumers are increasingly selecting brands that they feel improve their quality of life. Private label products are helping retailers meet consumer needs for options that promote wellness. Just a few examples include Walgreens' Ology line, Kroger's Simple Truth products, and Trader Joe's selection of store-branded options.
Innovation — Private label products have become innovative. For instance, Aldi's four-variety small-portioned hummus spreads are a hit with consumers looking for multiple choices in one package. Other examples of private label innovation include Cameron Coffee's recyclable and biodegradable single-serve coffee pods and Italian Mobile Pizza's microwavable single-serve paper carton.
Uniqueness — Consumers seek private label brands that provide their own distinctive twist on the original product — such as Trader Joe's unique BBQ Rub and Seasoning with Garlic and Coffee and Duane Reade's Good n' Delish products, which are geared toward the New York market.
Private label options meet consumers' demand for high value and unique options that enhance their quality of life. No longer merely a niche, private label has become a vital market for every food or beverage producer to explore.
[cta]It's time to take control of your packaging process. Get in touch with CTI today. Contact us online, by email, or by phone at 847-968-4855.[/cta]