Pared-Down Packaging: What's the Minimalism Trend About?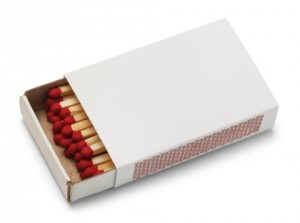 Simplicity: The very word evokes feelings of harmony, and integrity. It's also a popular and powerful marketing strategy that has made its way into product packaging.
Simplicity is the key to the minimalist packaging trend that's sweeping through the consumer product goods (CPG) world. If you aren't already familiar with minimalism, now's a good time to learn more about it and assess whether your brand and products could benefit from this approach.
Minimalist packaging 101
At its core, minimalist packaging uses a highly simplified design to convey only the most necessary details about the product. Minimalist packaging may encompass all or some of the following elements: packaging materials, package shape, labeling, and graphic elements. Minimalist packaging can help market your product or brand by highlighting its sustainability and value, distinguishing it on the shelf from products with more complex packaging, and can even save your company money.
Sustainability — Minimalist packaging conveys a message to consumers about the sustainability of your product and brand. Such packaging is smaller, lighter, and often uses green materials, such as corrugated cardboard, paper, bioplastics, glass, pouches, and recycled plastics. Minimalist packaging can also encourage packaging reuse — for example, washable, reusable clear glass jars.
Value — Minimalist packaging provides an effective way to convey the quality and value of the product inside. Many minimalist designs allow buyers to see the product through the package. Minimalist packaging shows off the product's most essential components without interference from distracting graphics or "visual noise."
Attention-grabbing — Shelves are packed with more new products each year, all vying for consumers' attention. Minimalist packaging can help your product stand out on a shelf packed with brightly colored or text-heavy packaging. Minimalism conveys the elegance, sophistication, and simplicity that consumers equate with high-quality brands.
Cost savings — While not necessarily a marketing strategy, cost savings can be a significant benefit of minimalist packaging. The use of smaller, lighter-weight packaging designs reduces the amount of materials used to produce packaging, which, in turn, lowers product-shipping costs (lighter, smaller packaging means lower freight-transport rates) and decreases your cost per unit.
Minimalism considerations
Although minimalist packaging offers many benefits, in some cases it isn't the best option for a product. When deciding whether minimalism is right for your product or brand, consider these key elements:
Target consumer — Keep your target consumer in mind when considering a minimalist approach. If your target consumer group is children ages 8 to 12 and your product is a snack food, a minimalist approach may fall flat or even repel your consumers.
Brand identity — If you already have a strong brand identity in your target market, major changes to your packaging could harm brand recognition. Would a dramatic change startle, confuse, or even drive away customers? In that case, consider starting with a slightly modified design, then see how customers respond before implementing additional changes.
Embracing the minimalism trend could give your packaging more impact by removing unnecessary or distracting elements. If you're not sure whether a minimalist approach is right for your product, consider creating experimental variations of your packaging. A contract packaging firm like Combined Technologies, Inc. (CTI) can help with this process. The results may surprise you!
[cta]It's time to take control of your packaging process. Get in touch with CTI today. Contact us online, by email, or by phone at 847-968-4855.[/cta]