Who Is Responsible for Packaging Waste?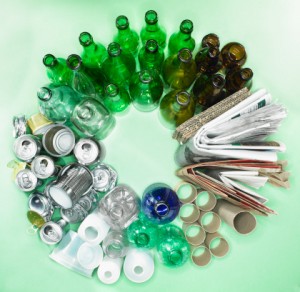 When consumers buy your product, who cleans up the waste? Today, the answer depends on where you are in the world. If you are in Europe or Canada, consumer goods product (CPG) manufacturers are responsible for packaging waste. If you are in the United States, the answer would be taxpayers and local governments.
This difference in who is responsible is one of the many reasons the U.S. lags far behind other developed countries in recycling rates. According to data from AsYouSow.org, only 12.1% of plastic packaging is recycled in the U.S. Compare that to Germany's recycling rate for plastics — 48.4% — or the Czech Republic's plastic recycling rate of 52.2% and the difference is shocking.
What are they doing in these other countries that cause such a startling difference? Canada and many European countries have "Make It, Take It!" policies or Extended Producer Responsibility (EPR) laws that shift the cost of recycling and recovery of packaging waste from taxpayers and governments to the companies that produce the goods.
What is EPR?
EPR is a waste recovery strategy in which the companies that produce products and their packaging are responsible for end-of-life or post-consumer results of the packaging waste. EPR programs do exist in the U.S., but their scope is limited.
For example, U.S. programs that recover e-waste (old cell phones, computers, and electronics), used motor oil, batteries, used CFL bulbs, and household chemicals are all examples of EPR at work. The duty of ensuring these items and substances are collected and disposed of properly — and the associated costs — falls on the companies that make the products.
The benefits of EPR
EPR delivers environmental benefits but also some surprising financial benefits as well.
Plastics, metals, glass, and paper are not just packaging waste; they are commodities with value. It is cheaper and more efficient to recycle materials for new packaging than to source raw materials for completely virgin packaging. According to a report by AsYouSow.org, more than $11 billion worth of recyclable materials end up in U.S. landfills every year. These wasted materials could instead generate profits for companies and fund the creation of green jobs.
In addition, EPR initiatives:
Reduce the amount of solid waste going to landfills.
Reduce the production and release of greenhouse gases by reducing the production of completely virgin packaging, which consumes significantly more energy and raw materials than packaging created from recycled materials.
Conserve tax dollars by shifting part or all of the cost of recycling programs from taxpayers and local municipalities to companies, manufacturers, and corporations.
Increase the scope and accessibility of recycling programs.
Taking on responsibility for packaging waste doesn't automatically mean a higher price tag for corporations. Businesses that participate in EPR programs often find they can do so at costs nearly equivalent to their current costs. Because they have more leverage to negotiate prices and fund innovation, they can manage costs upfront and pass any additional costs to consumers with small price increases.
In the U.S., a few large CPG producers are leading the charge in the EPR movement, including Nestlé Waters North America, Stonyfield Farm, Coca-Cola, and New Belgium Brewing Company.
Although full implementation of EPR is likely still a few years off in the U.S., CPG manufacturers can get ahead by taking steps toward adopting an EPR plan now. They can begin by researching recycling options for all post-use packaging waste of their products, learning more about EPR from trusted resources like AsYouSow.org, and working with a packaging provider with expertise in packaging sustainability like Combined Technologies, Inc.
[cta]Want to learn more about reducing packaging waste? Talk to CTI. We can help you design the most efficient package for your needs. Contact us online, by email, or by phone at 847-968-4855.[/cta]