Put Your Packaging on a Diet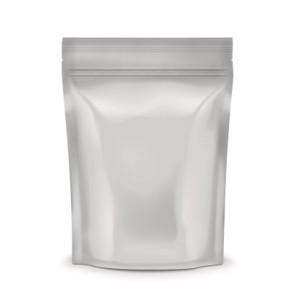 These days, less is more when it comes to packaging. Both consumers and consumer product goods (CPG) manufacturers are opting for lighter-weight packaging. Food, beverages, and even health and beauty products are increasingly provided in lighter, smaller packaging.
What's behind this particular packaging trend? Consumers are demanding lighter-weight packaging for a variety of reasons, including the reduced environmental impact and because lighter packaging is easier to carry and handle.
CPG companies like lightweight packaging because it requires less raw materials, which can be costly. In addition, a lighter weight decreases product shipping costs and lightweight packaging enhances their sustainability profile.
Types of lightweight packaging
When it comes to lightweight packaging, several options are available now, and new options and materials are in development. Today, manufacturers looking to lighten their packages can choose one of the following designs:
Pouches — Pouches provide a flexible yet stable package option. Pouches can be used for a variety of products from ketchup to granola and come in a variety of sizes and shapes that make them ideal for many product types. Another benefit is that pouch packaging doesn't require separate labeling because nutrition information and product details can be printed on the pouch itself. For example, Heinz is now offering ketchup in pouch packaging that is about the same size as its rigid PET plastic bottles.
Lightweight rigid plastic containers — Lightweight rigid plastic containers use less plastic and materials while still protecting and displaying the product inside. One recent example is the SkinnyPack used by Ana's Foods Salsa. The rigid container keeps its shape, is stackable, resists crushing, and is lighter than traditional plastic packaging.
Super-lightweight PET bottles — Super-lightweight PET bottles are common in the beverage industry and can often incorporate plant-based plastics as well. One example is the PlantBottle used by Coca-Cola for several of its beverage products. By 2020, Coca-Cola plans to replace all of its standard PET beverage bottles with the super-lightweight variety made with plant-based plastics.
Lightweight metal bottles and cans — Lightweight bottles and cans are particularly popular in the beverage and food sectors. The use of recycled materials has made metal an optimal packaging choice for many products. As new technologies come to market that allow metal bottles and cans to be produced lighter and with less material, the use of metal for lightweight packaging will continue to grow.
Lightweight packaging meets consumer demands for lighter packaging types as well as more sustainable packaging options. Could your product benefit from "going lean" with lightweight packaging? CTI is your partner in determining whether your product and brand could benefit from lightweight packaging. We provide a variety of options and will work with you to tailor a solution that's right for your product and your desired audience.
[cta]It's painless: Our package analysis is no-cost, no-obligation. Get the information and options you need to make a positive change for your product. Contact the experts at CTI online, by email, or by phone at 847-968-4855.[/cta]