Secure, Visible, and Sustainable: Thermoform Offers It All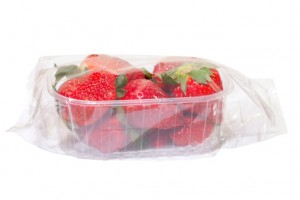 Thermoformed plastic has a long and valued history as a packaging material. Despite its widespread use, thermoformed plastic packaging has acquired a reputation for being less environmentally and consumer friendly than other materials. This reputation has been worsened by "wrap rage" — frustration caused by hard-to-open packaging. When done sensibly, thermoformed plastic can still be an outstanding packaging choice.
Benefits of thermoformed packaging
Thermoformed packaging provides several benefits that make it a great choice for a variety of packaging applications.
Thermoformed packaging is an optimal choice in situations where consumers' ability to view the product can influence buying decisions. A recent eye-tracking study found that consumers favored rigid thermoformed packages over flexible plastic pouches for cheese packaging by 44%. Study participants reported the thermoformed packages seemed easier to open, the product appeared to be higher quality, and the packages were perceived as more hygienic.
Much of thermoformed packaging's reputation for inducing wrap rage is tied to its widespread use in theft-deterrent and tamper-evident clamshell packaging. Thermoformed plastics provide a strong measure of product protection. However, it's possible to take advantage of thermoformed packaging security features in a way that's still consumer friendly. For example, Combined Technologies (CTI's) innovative "Rip It" blister packaging is theft-deterrent and tamper evident, but uses pull-open or removable tabs that make it accessible for consumers.
Sustainability. Thermoformed packaging can be produced using a variety of recyclable plastics, such as PET bottles, HDPE and LDPE tubes, and PVC blisters and clamshells, increasingly sourced from sustainable materials like bioplastics. Thermoformed plastics are also a reusable and returnable option for shipping containers that protect products during transport.
Innovation. Thermoformed plastic provides an excellent platform for innovative package design. For example, clamshell fruit packages with the RipeSense label allow consumers to judge the fruit's ripeness without squeezing or damaging it, eliminating unnecessary waste caused by bruising and damage from consumer handling.
CTI's custom thermoforming services help you take advantage of all the benefits thermoform packaging has to offer. We work with you to create sustainable and innovative packaging that provides the necessary security while making your product fully visible to consumers.
[cta]It's painless: Our package analysis is no-cost, no-obligation. Get the information and options you need to make a positive change for your product. Contact the experts at CTI online, by email, or by phone at 847-968-4855.[/cta]