Does Your Packaging Vendor Live Up to Its Sustainability Claims?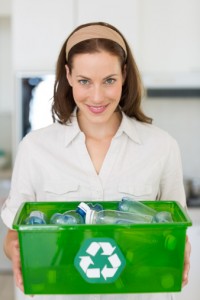 Sustainability is the latest feel-good marketing claim used to reassure consumers about the environmental soundness of their purchase decisions. But what does sustainability really mean for a packaging vendor, in particular? And how do you know whether your contract packaging vendor is actually following sustainable practices?
Sustainability checklist
Ensuring that your contract packaging vendor is following sustainable practices and guidelines is critical not only for the environment but also your brand's reputation. The following checklist can help you make sure your packaging vendor is walking the walk and not just talking the talk.
Does the vendor use sustainable raw materials to produce packaging? Are those materials sourced, manufactured, and transported using renewable energy?
Does the vendor start the package design process with recyclability as a core consideration? Understanding end-of-life scenarios for a package should guide key decisions in the design process to encourage recycling as the most probable result for the packaging, post-use.
Has the vendor implemented sustainable practices and technologies into its manufacturing process? Sustainable practices and technologies would likely include water conservation strategies, energy-efficient machinery, energy-conserving sealing methods, and other power-conservation efforts.
Does the vendor participate in industry initiatives and efforts to increase packaging sustainability? Vendors that invest their time and expertise to assist the packaging industry to continue improving the sustainability of all phases of package lifecycle are paving the way to a more sustainable future.
If you answer "no" to any item on this checklist, it may be time to evaluate whether your packaging vendor is the right partner to provide the sustainable solutions you and your consumers expect. Combined Technologies, Inc. (CTI) is a member of the Sustainable Packaging Coalition (SPC) and dedicated to using sustainable practices, technologies, and materials as a core principle with every customer and for every project.
[cta]Package your product the right way. Contact your CTI representative today to find out how we can create a custom fulfillment program for your product. Reach us online, by email, or by phone at 847-968-4855.[/cta]