The Pringle's Can — Innovative Snack Package and So Much More!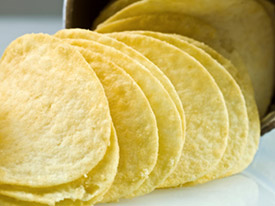 Pringle's snack chips, launched in 1967, are known for their unique shape, addictive taste, and distinctive cylindrical can.
But you might not know that empty Pringle's cans have been put to many creative uses besides just containing chips. Here are some of the more interesting ones:
Hot dog grilling: An empty Pringle's can works as a solar oven.
Amplifying speaker
Pinhole camera
Wi-Fi antenna
Burial urn: Pringle's can inventor Fredric Baur requested that his ashes be buried in a Pringle's can!