What Are the Most Important Packaging Design Elements?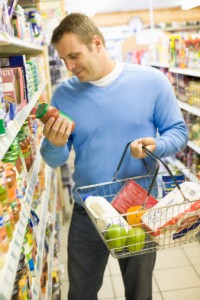 A package's design is the main element that distinguishes your product from others on the physical or virtual store shelf. Whether your packaging project is for a new product or a packaging redesign for an existing product, these basic design guidelines will maximize the impact of your packaging design:
Be consistent — Keep design elements consistent across your entire brand — for example, your logo, color scheme, and typography. Consistency makes it easier for consumers to recognize your brand and select your products.
Color it boldly — Use bold, eye-catching colors to help your packaging stand out on the crowded shelf.
Practice ergonomics — Consumers take notice of packaging that is ergonomically friendly, functional, and easy to use. Options like flexible pouches and gripped bottles may seem subtle but can have a big impact on consumer choice.
Make it sustainable — Eco-friendly packaging not only helps the environment but also draws eco-conscious consumers to your brand.
Match it up — Match the packaging style to the product. For example, a natural beauty product might have clean and simple packaging that includes a picture of a plant used in the product.
Consider consumer drivers — Use consumer motivators such as wellness, peace of mind, convenience, and enjoyment to identify which drivers your product will appeal to. Use these drivers to design packaging that will most powerfully motivate consumers to choose your product.
Partnering with the right packaging vendor can also help you to ensure your product packaging has maximum impact. A full-service packaging vendor like Combined Technologies, Inc. (CTI) provides complete design services, working together with you to create the best custom package design for your specific markets and goals.
[cta]Does your product stand out on the shelf? Talk to CTI. We can help you design the most eye-catching package for your needs. Contact us online, by email, or by phone at 847-968-4855.[/cta]