Use Packaging to Build Your Product's Brand Identity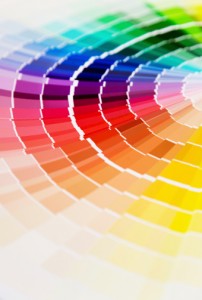 No matter how much money you spend on marketing your product and building your brand, the most critical element that determines success on the retail shelf is your packaging. The right packaging will attract the customer's attention, convey your brand's message, and ultimately help sell your product.
The wrong packaging will make your product blend in and customers will ignore it — or worse, it could even turn customers off. Using your packaging to build your brand identity is more than the words on the box; it is the colors, the shape, the typography, and so much more.
Packaging best practices to build brand identity
The right packaging not only attracts customers to your product, but it helps build identity and consumer perception of your brand. Here are the essential guidelines for using your packaging to enhance and build your brand:
Carefully consider color. Choosing the right colors is critical when designing your packaging. Visual cues and color psychology have powerful effects on consumer perception. For example, red conveys a feeling of vibrancy and energy, while blue conveys a feeling of calm and peace. Choosing the right colors to give the impression you want consumers to have about your brand is essential because color is the first and strongest visual cue the consumer will have.
Maximize design options. Color is not the only element that attracts consumers to your product and brand. Draw inspiration from fashion, architecture, and art to emphasize typography, package shape, image, and unique design elements to make the unique values of your product and brand memorable for consumers.
Make logos consistent. Make sure to use the same version of your logo on all products and marketing for your brand. The version of your logo on your packaging should be the same version you use on your website, in your advertising, and on other marketing materials.
Keep packaging simple. Trying to convey too many values or messages on your packaging can confuse and turn off customers. Determine the top three messages your packaging should convey to your customers and focus on those. Any more than that and consumers become overwhelmed and move on to the next product.
Incorporate package refreshes into your ongoing strategy. Refreshing your packaging to optimize brand identity and sales should not be a one-time process. Regular refreshes of your packaging should be incorporated into your overall brand strategy as a way to keep customers engaged with your brand and excited about your product.
Your packaging is the most tangible experience customers will have with your brand. If done skillfully, your packaging can build and enhance your brand identity.
At CTI, we know how important the right package can be in promoting your brand's message. We'll collaborate with you in developing creative packaging solutions that both sell your product and help you build a strong brand identity.
[cta]It's painless: Our package analysis is no-cost, no-obligation. Get the information and options you need to make a positive change for your product. Contact the experts at CTI online, by email, or by phone at 847-968-4855.[/cta]