Is Your Packaging Vendor Food-Safe and Quality Certified?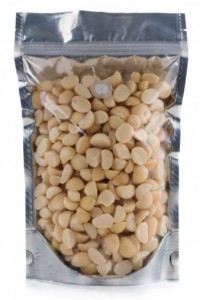 Packaging is a critical element in food safety, making selection of a packaging vendor one of the most important decisions your company can make. The Food Safety Modernization Act (FSMA) requires certification of third-party ingredient suppliers (e.g., for dietary supplements). When you choose a packaging vendor, you need a reliable way to verify that the company adheres to food safety industry standards and follows best practices.
What can go wrong?
Packaging mistakes, shortcuts, and failures can impact the quality and safety of your product. All the testing and safety measures you've taken in developing your product can be for naught if a packaging failure occurs before the product reaches your consumers. So what can go wrong?
Hygiene compromise — Improper hygiene in the packaging environment or in the manufacturing of the packaging materials is a significant hazard to your product and its consumers. Inadequately sanitized equipment or an incorrectly sealed package can introduce microbes that will grow in the product or can lead to contaminants from the packaging process ending up in your product.
Manufacturing malfunctions — Malfunctions in the manufacturing of even the most simple package types can compromise the safety of your products and your consumers. For instance, take a simple glass bottle: If manufactured incorrectly, the bottle could contain sharp shards of glass, blister formations, or mold growth — all of which pose a serious health risk to the product's users.
Improper materials — The use of materials, seals, and inks that aren't suited to the food product they contain can have detrimental impacts on your product and consumers. For example, heat sealing can damage temperature-sensitive products, while wraps containing non-food-safe inks and dyes can bleed through to the food product, making it unsafe to consume.
Quality control mitigates risk
Quality control measures are crucial for mitigating the risks posed by packaging mistakes and failures.
Sanitation — Equipment sanitation helps guard against contamination of the product during the packaging process.
Personal hygiene — Training employees in proper personal hygiene standards helps ensure that the people running the machines and handling the packaging materials are not introducing contaminants during the packaging process.
Training programs and government standards — Packaging companies must adhere to government standards and required training, such as Hazard Analysis and Critical Control Points (HACCP), a management system designed to improve food safety during the packaging process. Adhering to these standards and implementing employee training programs reduces risk of human error, sanitation problems, and contamination.
CTI's quality focus
Combined Technologies, Inc. (CTI) makes food safety practices a priority in our food-packaging operations. We do this by providing proper food safety training to our employees, having in-house quality assurance (QA) programs in place, and through our FDA and third-party QA and food safety certifications. CTI adheres to a number of government and industry quality and QA programs.
Choosing a packaging vendor that meets quality standards and follows proper manufacturing processes to ensure proper food packaging is essential. Understanding what can go wrong and how to mitigate the risk will help you identify packaging vendors that protect your product and your consumers throughout the packaging process.
[cta]It's painless: Our package analysis is no-cost, no-obligation. Get the information and options you need to make a positive change for your product. Contact the experts at CTI online, by email, or by phone at 847-968-4855.[/cta]