Which Is Better: Packaging Manufacturer or Packaging Broker?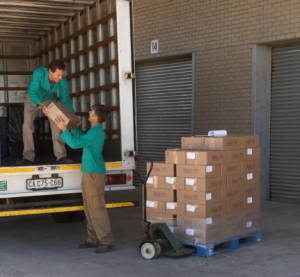 For most manufacturers, getting a package made, filled, and to the customer involves multiple players along the way. It's not enough to simply rely on a package manufacturer. You also need a way to design the package, get the package, put the product into the package, and finally, get the finished product to retailers.
Many manufacturers look to package brokers to manage all the vendors and details involved in this process. Is a broker a good idea? Or will you get a better price when you buy directly from the package producer?
What is the real value?
Many product manufacturers believe that even though they pay extra for a broker's services, having a single point of contact is more efficient for them than dealing with multiple vendors.
When you work directly with designers, package manufacturers, fulfillment providers, and shippers, you have a lot of pieces to juggle in the package supply chain — before you even consider your product!
Alternatively, brokers provide additional options and services, representing most or all of those phases: design, modeling, engineering, mold construction, quality checks and production, and kitting of all the components for the complete package. Brokers can represent many aspects of the packaging, such as plastics, paper, and corrugated and chip board, as they work with manufacturers that specialize in those package types.
But there are a few issues that arise when working with a packaging broker, primarily in the area of cost. Face it: With a broker, you pay a premium for more choices in package development, production, and fulfillment.
Skip the middlemen
However, you don't need a broker to intercede with multiple vendors if you use a single vendor that does it all.
An all-inclusive package provider handles all the elements of packaging under one roof. Working with a single vendor provides numerous benefits:
No "handling" fees — Eliminating the middleman means eliminating the premiums.
Simpler interactions — Fewer vendors makes it easier to manage the entire project.
Lower total cost — Obtaining multiple services through one provider means lower costs for the finished package.
Better quality — By integrating systems, package quality can be tracked from design to fulfillment.
Best of all, there can be a stronger vendor relationship, because your full-service packaging provider has a vested interest in knowing your company and goals in order to complete all aspects of your project.
[cta]Take advantage of Combined Technologies Inc.'s no-cost package evaluation and let us demonstrate how we can simplify your package process with a direct connection to one vendor. Contact us online, by email, or by phone at 847-968-4855.[/cta]