What Does "Natural" Really Mean?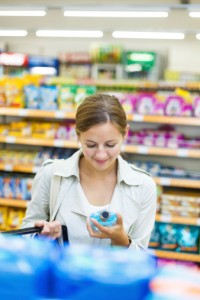 As you work on your package design, sending the right message to support your brand is critical. You want to create instant appeal for consumers, so you choose messages and images that speak to your target audience. But it's important not to send the wrong message; if your consumers think you're being misleading, the effort could backfire.
Finding the right message has become increasingly important in the natural foods and supplements arena. According to the Healthy Eating Consumer Trend Report by the food industry research firm Technomic, 64% of consumers think healthy eating is important and pay attention to nutrition. However, consumers have also grown increasingly skeptical about health claims on packaging. As The Food Journal explains, there is no real standard for applying the term "natural" to a product.
However, product manufacturers can still help influence consumers' choices with careful selection of the words they use to convey their messages.
Many terms on food labels do have legal definitions, most of which come from the U.S. Department of Agriculture, the Food and Drug Administration, or other federal agencies. But some terms are simply a matter of marketing hype. Here are some definitions for common terms that you may want to consider carefully for your package design:
Natural — The FDA has not developed a definition for this term, but objects to its use if the food contains added color, artificial flavors, or synthetic substances.
Organic — The USDA provides three categories for the term: "100%" means foods that do not contain any non-organic ingredients, "organic" applies to products with 95% organic ingredients and no growth hormones in the other 5%;, and "made with organic ingredients" if they have at least 70% organically produced ingredients.
Fresh — According to fda.gov, the term means different things for different foods. Food manufacturers can use the term on their products even if they are using waxes or coatings, post-harvest-approved pesticides, mild chlorine or acid washes, or ionizing radiation.
Low fat — This term refers to products with three or fewer grams of fat per serving.
Zero trans fats — The term means the food contains fewer than .5 grams of trans fat per serving.
Multigrain — This means more than one type of grain was used to make the product; it doesn't necessarily indicate that the grains were whole and thus healthier.
Lean — To get this label, the USDA requires meat to have fewer than 10 grams of fat and 4.5 grams of saturated fat.
Made with — This can be misleading. If a label says "100% real fruit juice," then it is 100% juice. However, if it says "made with 100% fruit juice," another ingredient may be included.
Good source of/contains/provides — Foods claiming to be a good source of a particular vitamin or nutrient need to have at least 10% of the USDA's recommended daily allowance.
High source of/rich in/excellent source of — Foods claiming to be a high source of a particular vitamin or nutrient are required to have at least 20% of the recommended daily allowance.
Combined Technologies Inc. can help you pick the best terms, refine your messaging, offer alternatives, and integrate what you want to say into an attractive, appealing design that will get your product noticed on the shelf.
[cta]It's painless: Our package analysis is no-cost, no-obligation. Get the information and options you need to make a positive change for your product. Contact the experts at CTI online, by email, or by phone at 847-968-4855.[/cta]