Packaging Practices Protect People and Products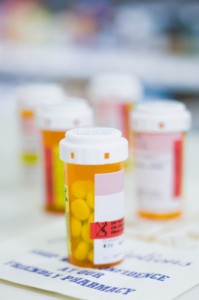 "Sealed for your protection."
The phrase is so common most users of over-the-counter and prescription medications probably don't think much about it anymore when they see it. However, that simple protective step in packaging has evolved over the years to include package design and systems that enhance product safety at multiple levels.
Packaging for all types of products — food, cosmetics, self-care, and electronics — is the user interface that keeps consumers safe and aware of what they are using and how they should use a particular product. In the case of the pharmaceutical industry, product producers are looking to packaging as that first line of defense for both their users and their profits.
Protecting the user is the primary focus
The primary goal of most protective packaging is to protect the consumer. Initially, most of us think of seals and wrappers to prevent tampering, but innovations in packaging go farther today.
For example, according to research by the World Health Organization (WHO), in developed countries, 50% of patients who suffer from chronic diseases fail to follow treatment recommendations. That means the full benefits of medications prescribed to them are not realized. The reasons for non-adherence are varied. Patients may not be instructed in proper medication use by their physician, or they may not understand the written or verbal instructions they do receive. They may be confused when they need to follow different instructions for different medications. They may forget how often to take a medication or whether they missed a dose.
The Healthcare Compliance Packaging Council (HCPC) is a not-for-profit trade association whose goal is to improve patient adherence and compliance through innovative packaging methods. Through research, the council has learned that packaging by unit helps patients remember to take their medications. Tablets that are laid out with color-coded days and weeks can include reminders for refills. And pictorial materials instead of written instructions are easier for patients to understand.
This information has led to creative package design, such as single-dose packaging, calendar packaging, and blister packs, that simplify dosing and foster better patient compliance.
Protecting the product by protecting the supply chain
Likewise, product protection has morphed from a simple need to prevent tampering to more sophisticated protection for the stability of the product itself. For example, pharma companies are increasingly moving into the biopharmaceuticals market, in which medications are developed for specifically targeted uses and require highly specific potencies. Packaging, likewise, has evolved newer seals and coatings that provide greater protection and shelf-life for those products, helping to reduce the risk that they will destabilize over time.
Even more critical for some companies is the need to combat theft and counterfeiting. The theft of just a single shipment of medication can amount to millions of dollars in losses for the drug maker and shippers. And counterfeiting presents serious financial and safety problems. According to estimates by the National Association of Boards of Pharmacy (NABP), 1-2% of drugs in North America are fraudulent, and the Center for Medicine in the Public Interest estimates that global drug counterfeiting generated as much as $75 billion in 2010.
In response, drug makers have turned to sophisticated technology solutions in packaging their products. An initial step has been to create a packaging system that stamps a unique product identifier on individual drug packages, enabling all handlers to track each product unit. The method has been adopted by securePharm, an umbrella organization for five medicinal product distribution associations. By 2017, the organization will have in place a system based on datamatrix codes to guard against counterfeited medicines. Packages are "one of a kind," printed with a square datamatrix code containing a unique number. At the pharmacy, the code is scanned and checked with the database before the medication is given to the patient. As this check takes only a few seconds, counterfeited products are quickly identified.
In addition, government regulations surrounding OTC and prescription medications center on using technology to improve drug safety, with packaging playing a critical role. The Drug Quality and Security Act of 2013 outlines the steps that are necessary to build "an electronic, interoperable system to identify and trace certain prescription drugs as they are distributed in the United States" to be put into place over the coming 10 years, according to the U.S. Food and Drug Administration. Some manufacturers already use systems that employ RFID chips and global tracking systems so that shipments can be tracked even as they are in transit.
Cutting edge practices that invite innovation
The various methods of packaging OTC and prescription medication protect not just the product, but also the supplier and the consumer. But the innovative solutions and practices used by drug makers don't just benefit the pharmaceutical industry. These creative approaches offer insights for product makers in all industries who may be looking for better approaches in packaging their own products.
[cta]As a full-service packaging provider, CTI offers package design and production experts who can help you solve your most challenging packaging problems. Get in touch with CTI today and let us find a solution that works for you. Contact us online, by email, or by phone at 847-968-4855.[/cta]