Folding Cartons: Multiple Solutions In One Package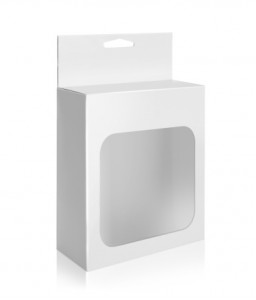 After you have a product ready for market, the second most important factor in selling it is the packaging it comes in. Maybe you need something lightweight but sturdy, or something uniform in size that still lets your product stand out. Maybe you have to meet a mandate to promote your sustainable business practices.
With Combined Technologies Inc., you can design your package based on application and choose materials, styles, and colors to your specification. For many products, the traditional folding carton is still the go-to package of choice.
Infinite versatility
One of the most traditional yet versatile packaging options is the folding carton. The folding carton can take nearly any shape to show off the product and brand. It can act as a hanging display on a peg hook, or it can contain a folding door to reveal the product. It can provide multiple views to deliver more information about the product. And it can come in any color or finish you can imagine.
Folding cartons are simple boxes that allow infinite variety:
Branding strength — The design can incorporate any branding, messaging, information, and colors you want.
Outside-the-box shape — For many applications, simple boxes work best when they are rectangular in shape and have lids, tuck ends, or tab closures. However, cartons can take other forms by including windows or stand-up displays, or they can have a creative shape that still displays flat on shelves to maximize exposure.
Many materials to choose from — Select the board material and thickness, and select special coatings for a polished look; or choose kraft board for an earth-friendly appearance and recyclability.
Weight selections — Minimize weight and maximize protection for your product.
Combined Technologies is not a "you-fold-it" provider. We not only help you design, develop, and manufacture your folding carton, but we can also fill and deliver direct to your retailers. We offer packaging that is successful in both hand-filled and machine-filled operations. We vertically form fill and seal your product before cartoning to reduce handling and delivery time to market.
CTI works with you from the conceptual art to a proof and finally to press. Our supply chain allows us to provide you with a turnkey solution.
[cta]Package your product the right way. Contact your CTI representative today to find out how we can create a custom fulfillment program for your product. Reach us online, by email, or by phone at 847-968-4855. [/cta]