The First Step in Package Design: Know Your Audience
ˆ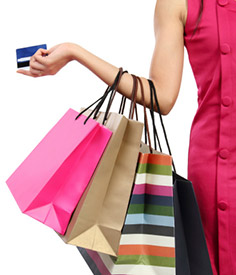 In competitive markets, product manufacturers are constantly working to get the notice of the consumer with eye-catching packaging. The latest trends in packaging highlight bright colors and a clean, uncluttered design. The packages incorporate information about the company's message, certifications, and features in a subtle way, and they use graphics to convey brand message.
The Natural Products Expo West in early March showcased many of the brightest and boldest new package designs. The best products at the show seamlessly tied brand with message and mission. For example, Shen non-GMO and organic certifications were included in labeling and the information was visible, but tastefully integrated into the design.
Take a look at your own packaging. How does it compare with the latest trends? Is it time for an update? CTI offers design consulting to help you keep your packaging designs fresh.
Who is your buyer?
Before making that update, it's important to realize that the most important thing is to think of your customers as real people with individual qualities. If you don't, your brand messaging will be watered down and not get the attention you want.
To learn more about your customers, find out about these traits:
Demographics such as age range, education, and gender. Start with the basic data and go from there. If you're marketing to different groups of people, identify the best messages that will connect with each group.
Buying behaviors, particularly what they like and dislike and what other brands they buy. Find out the reasoning behind their purchases, and what drives them to buy the products they're currently choosing.
Lifestyles and how your brand can give them what they want, such as saving time or making them a great host.
Desires to try something new, experiment or explore, to be better at something, or to feel a certain way.
For example, if you're selling an herbal supplement, one of your market segments likely will be the Gen X or Millennial women who take more than five supplements a day. They likely brought their products online or in a mass-market store and believe that herbals are safe. This consumer profile was revealed at the Natural Products Expos West by the Natural Marketing Institute, following a scientific poll of 2,000 American adults. Following or conducting demographic research like this study can help you target your message and create the greatest appeal with your package design.
Regardless of the product, it's important to develop a profile of your costumers. The level of detail you uncover might seem like overkill, but the more you know, the better you will be able to reach consumers. And make sure your messaging isn't too literal, because much of the message is communicated at the subconscious level.
Combined Technologies Inc. designs packaging suited to each client, making sure to showcase the product to fit the market. We understand that with electronics or wireless markets, for example, the consumer demands to see the product within the packaging, whereas consumers of pharmaceutical and beauty products do not need the product to be visible.
CTI works with a diverse range of industries, so we are able to narrow down which elements need attention in the package design and make the design process faster.
[cta]It's painless: Our package analysis is no-cost, no-obligation. Get the information and options you need to make a positive change for your product. Contact the experts at CTI online, by email, or by phone at 847-968-4855.[/cta]