Packaging Changes That Will Turn Your Product Around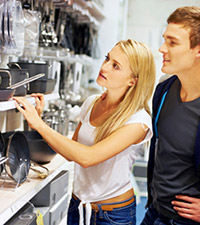 Packaging is sometimes an afterthought for product manufacturers. But if your packaging is easily damaged, your product isn't being adequately protected by its packaging, or your product just isn't selling, it may be time to take another look.
Combined Technologies Inc. offers a no-cost product packaging evaluation service. With a little information from you, our experts can look at your packaging from all angles and determine what changes could solve the issues you're dealing with.
There are a number of reasons why you may want to change your packaging:
It's not getting noticed by retailers or customers.
Product makers or retailers may not like its look.
Retailers may dislike its size or presentation — or may have specific requirements for displaying products in their stores.
The package is easily damaged during shipping, making it unappealing to consumers.
The package fails to protect the product, so the product itself is damaged during shipping.
You might also be ready for a change that enhances your product look, reinforces your overall branding, or provides new information to consumers.
Whatever the problem, we have the solution. Our experts will walk you through a comprehensive analysis:
Phase 1: Research & Analysis — We look at specifics of your packaging system, as well as and that of your competition.
Phase 2: Strategy — We learn your points of concern and then create a brief to guide the rest of the process.
Phase 3: Design & Implement — We go beyond the initial concepts. We can develop a prototype and manufacture the packaging, too.
Throughout this process, we give our clients recommendations for multiple options for potential changes. The options may include simple fixes and more substantial changes.
A new package design may reduce returns, decrease theft, and increase sales, while showcasing the product so that it can be clearly seen. We work collaboratively with our clients so that our expertise in packaging and your expertise in your products can come together with successful packaging.
[cta]It's painless: Our package analysis is no-cost, no-obligation. Get the information and options you need to make a positive change for your product. Contact the experts at CTI online, by email, or by phone at 847-968-4855.[/cta]